Equitas Small Finance Bank
SN 4, 1st Floor, Maruti Business Park




Siddhpur chokdi




Patan

-

384265

Opposite New Court

Open until 04:30 PM

:

09:30 AM - 04:30 PM

:

09:30 AM - 04:30 PM

:

09:30 AM - 04:30 PM

:

Closed

:

Closed

2nd & 4th Saturday - Holiday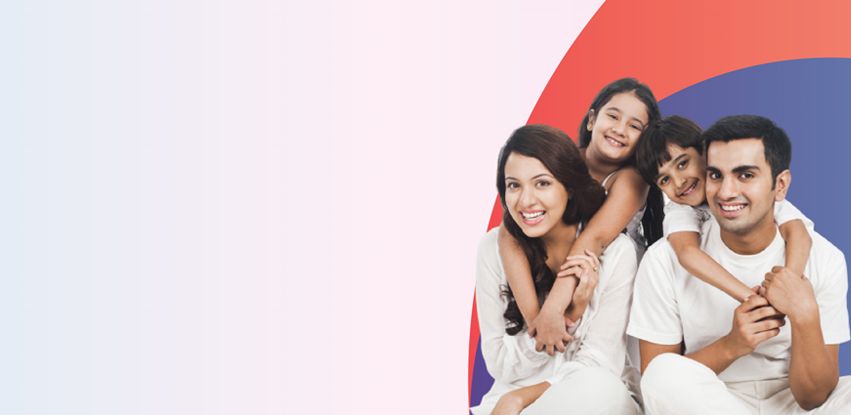 Request a Call Back
Write to us with your query and we shall get back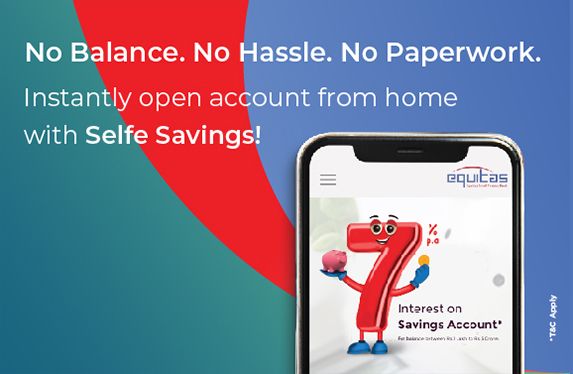 Earn 7% * interest p.a. on Savings Account for balance between Rs. 1 Lakh to Rs. 5 crs. Open selfe savings online within minutes using Aadhaar & PAN
SelfeSavings is a digital bank account which can be opened with a web based interactive video form by registering using Aadhaar number, PAN and other basic details. You can set up a mobile banking PIN and start using your account immediately.

SelfeSavings pays interest of 4.5% p.a. up to Rs. 1 Lakh with zero minimum balance requirement. It allows you to make online money transfers for free (IMPS, NEFT and RTGS) and comes with a Virtual Visa Debit Card which you can use to shop online. You can also open a joint account with Equitas selfeSavings

You need to be more than 18 years of age, and a resident of India. selfeSavings is available for individuals who do not have any existing relationship with Equitas Small Finance Bank. Once your account is opened, you can just login to our Mobile Banking App and start using it.

You can deposit money into your selfeSavings account via a payment gateway using your Debit Card or Net Banking or just do funds transfer from another account through NEFT or IMPS.

The maximum amount you can keep in this account at any given point of time is Rs. 1 Lakh. You can credit a maximum of Rs. 2 Lakhs in this account and post which you will need to convert to Full KYC account. The validity of this account will be 1 year, within which you will need to convert this account to a Full KYC Account. This is a quick and easy process and we will help you through it. Converting to a Full KYC account will also remove the transaction limits from your account. You can fix up an appointment with our bank representative and convert your account to Full KYC Account. Full KYC requires in-person verification and your account will be converted to Full KYC within minutes. " 26- 50 years of Age and are predominantly in Tier 1, we can scale it to Tier 2 basis performance.

Open Account now within minutes with interactive video application

No Minimum Balance Required

Up to 7% Interest Rate for Higher Return

Virtual Debit Card for endless shopping